Last Updated on June 14, 2023 by hassan abbas
Kids may learn numerous technical, artistic, and logical abilities through games without feeling like they are learning anything, which is one of the greatest ways to keep them interested. Enthusiasts have introduced numerous video games that appeal to youngsters.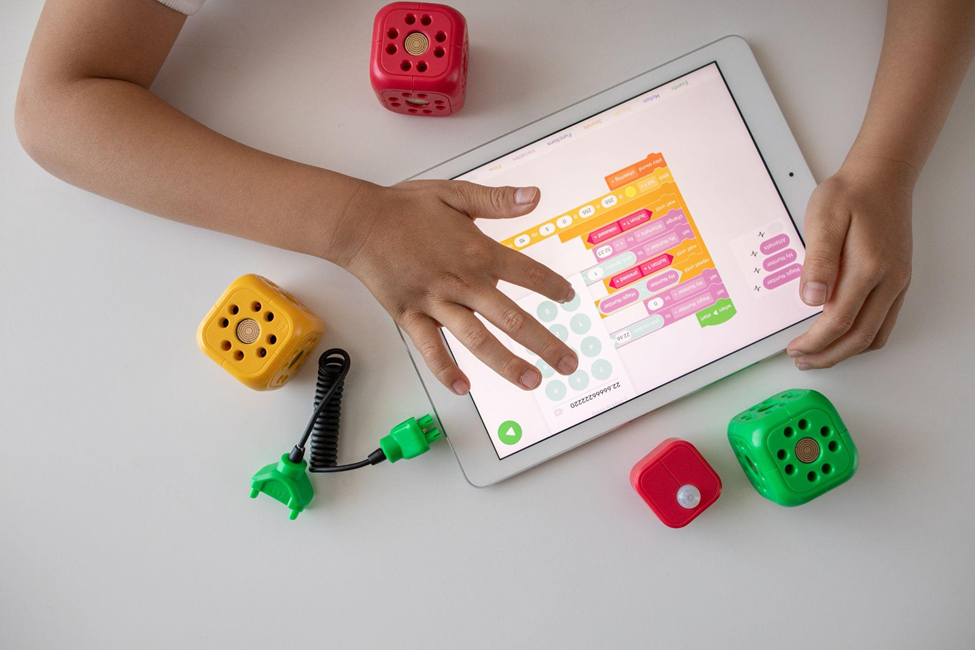 Kids today are increasingly interested in the mobile app games accessible, but they still like the big-screen gaming experience on laptops and PCs. Parents and instructors are constantly concerned about the safety aspect of online browser games because they risk unintentionally being exposed to unsuitable information.
All of these games are available for free, and they're also fun, interesting, and (in some cases) instructive. Without spending a fortune, try out these fun games.
1. PBS Kids
This preschooler educational website demonstrates what PBS excels at: offering fundamental lessons utilizing beloved PBS TV characters in an intuitive style with voice-over directions. The site is organized by the show, including Caillou and Arthur. There is a lot to do here, including viewing movies, playing games, and printing out tasks to complete offline.
Children might require some assistance and direction when utilizing PBS KIDS' resources. Your children may play character-based games with your assistance, or you can decide which skills—such as alphabet, numbers, shapes, Spanish, and more—they should practice. However, so much information here may be simple for children to become disoriented or overwhelmed.
2. SwitchZoo
A cheetah, a bear, a monkey, and six more animals are among the nine animal scenarios that make up the game's odd zoo atmosphere. Click on it to view a particular animal scenario, such as an elephant. The basic animal you choose will be displayed, along with nine animal buttons, at the bottom of the screen.
The elephant's head will change into the animal you choose when you click "Head" and the button. It does appear to be a brand-new species since the realistic picture softens the transition between the new animal head and the elephant body. The "Quick Switch" animals on the left are not missed. This enables you to include certain wild creatures that vary depending on the region.
3. Lego
At LEGO.COM, youngsters may take part in online activities based on these toys in addition to perusing the enticing selection of toys made from the well-known building blocks (or at least the idea of them).
There are several kid-friendly video games, arts and crafts activities, and puzzles available; most have little to do with the fundamental idea behind Legos, while one downloadable feature lets you construct things with virtual Lego pieces. In addition, fans may see a portfolio of Lego creations, watch short Lego movies, download screensavers and wallpaper, join the online Lego Club community, and more.
4. Doodle
This social drawing tool is incredibly intriguing and encourages youngsters' inventiveness. Children may start painting their favorite pictures with only one short click in this easy yet engaging game.
They can utilize a variety of drawing instruments, including pens, crayons, and pencils, and they are creative in combining various colors to produce stunning works of art. Then, kids may post examples of their work on the website or social media.
5. Starfall
This is a fully functional website that offers straightforward alternatives to allow youngsters to engage in some imaginative games. You can also find similar games on Unlimited Gamez – Facebook Page.
Here, they may find resources and mini-games to help them learn reading, numeracy, and phonics essentials. There are some intriguing music games with characters like Peg the Hen and Zac the Rat to improve their reading abilities.
6. NASA Kid's Club
Kids may experience various engaging activities through the US space agency NASA Kid's Club. Their website has a special area devoted to this, and the instructional games are based on actual astronomical and mission data.
Roving on Mars, JunoQuest, and Jumbled Jets are a few of the well-liked games on the list that help students learn more about the International Space Station. Kids may enjoy the experience of painting rockets via the use of entertaining activities.
7. Disney
There are very few children that don't like Disney characters. Children may visit the Disney website and play a variety of activities that allow them to learn about Disney characters.
They may run across their old favorites, Mickey and Minnie Mouse, or the new favorites, Dory, Princess Elsa, The BFG, and Honor (Frozen). To help youngsters experience diversity, new games will be added regularly.
8. Poptropica
This game is entirely constructed in a delightful virtual environment for youngsters. Traveling to several islands where they must play games, accomplish quests, and read comic books will be difficult.
There are ways to interact with the other players who keep the game interesting. They will gain credits that may be spent on paying customs or purchasing virtual items.
9. Safe Kid Games
This is a fantastic selection of entertaining, educational, and learning games for kids in a secure environment. Each game is freely accessible and has undergone thorough scrutiny to ensure that it is suitable for children.
Jewels Match, Pop's Billiards, Coloring Book, Cat Memory, and many other popular games are available here. The main subcategories include adventure, puzzles, strategy, sports, and jigsaw.
10. Magic School Bus
Through the choice of several field trips, this engaging game from the Scholastic team encourages students to expand their creativity and imagination.
Children may learn a lot about space, the jungle, the human body, the deep sea, and other fascinating locations while traveling with Ms. Frizzle.
11. Spree Games
This page contains links to various fantastic educational games; it is not a single game. Children may select their preferred game from various categories, including environment, art, and health.
Kids who enjoy chemistry, music, and arithmetic might also find entertaining activities. Kids may select appropriate games based on their age or academic ability with the aid of their parents or instructors.
12. Switch Zoo
This animal game is great for keeping youngsters interested. They must use their imagination to combine the legs, heads, and tails of roughly 142 animal species. The game includes online environment tools, animal biographies, and quick information.
In addition to learning more about the animals' habitats, they get to feed the creatures. Even a segment where students can identify the animals with their corresponding noises is intriguing.
Parting Note
I hope this collection of browser games will help youngsters stay entertained during their downtime at home or school.
Several fantastic browser games are offered for free and improve players' moods and cognitive abilities without sacrificing any safety measures.
When students visit computer labs to play games in their leisure time, teachers might include these browser games on the list. Some very great games allow kids to learn many vital things, even though parents aren't particularly thrilled when their children spend most of their spare time in front of screens.
It all comes down to being selective with the correct games and establishing a welcoming barrier for youngsters to restrict their screen usage. To provide youngsters with a balanced gaming experience, try to include more instructional games on the list and some entertaining ones.
Apart from this, if you want to know about Browser then please visit our Education category