Last Updated on April 11, 2023 by Tabraiz
The process of IT procurement involves more than one person. This can lead to conflict and disagreement over needs. It is important to establish the needs of all the individuals involved in the procurement process, and then make a decision based on those needs. There are several key factors to consider when choosing an IT procurement vendor.
Value for money
Value for money in IT procurement involves the process of sourcing information technology solutions for a business. Whether the procurement is for a new service or an upgrade to an existing system, the goal is to save money and improve quality. Value for money should measure over the lifetime of the goods and services. It should also consider the indirect costs of the goods and services, such as vps hosting UK. Often the lowest-cost option is sufficient for smaller budgets, but it is important to weigh the value of the goods and services against the costs over time.
Value for money is an important consideration in procurement, as it is a measure of efficiency in the use of resources. The criteria for determining a value for money include evaluating the price, quality, and total lifetime costs of a product or service. Other important factors to consider include risk and environmental impact. The total cost of ownership must also consider when awarding contracts. In some instances, value for money is more important than price.
Value for money should be a key consideration for every procurement. Value for money should measure by considering all costs and benefits, not just the lowest price. It also takes a big-picture approach to determine the total lifetime cost of a service or project. Value for money can also be measured in terms of technology, citizen engagement, and innovation, which are all vital to delivering value for money.
Vendor reputation
One of the most important considerations when choosing a vendor is the reputation of the supplier. A vendor's reputation is vital for both your organization and your customers. While there are many different ways to measure vendor reputation, it is especially critical to consider risk tolerance when making your decision. Creating a risk assessment matrix for potential vendors can help you understand the risks associated with a potential vendor. Using this tool can help you determine which vendors are most suitable for your organization and your budget.
Vendor reputation is based on several factors, including experience, resources, and track record. It also determines whether the vendor is capable of meeting your business objectives. Using quantitative and qualitative metrics to judge the performance of potential vendors is critical to ensuring your business's long-term success.
Vendor reputation risk often goes hand-in-hand with compliance risk. The right strategy can help you manage all vendor risks. By ensuring that your vendors meet your high standards, you can minimize the risk associated with vendor management and disruptions of the supply chain. This comprehensive approach will set you up for success.
Vendor management can also foster collaboration, loyalty, and communication. Proper vendor vetting will help you engage top-notice vendors and deliver higher-quality goods and services. This can ultimately increase your customer satisfaction and revenue.
Lead time
The term lead time refers to the time that it takes from the time an order is placed to when the item is shipped. It is measured in calendar days and varies for different products and suppliers. When planning your operations, you must be aware of how long it will take to receive an item. Additionally, you must take into account additional variables, such as the day of the week that your order is placed. Some suppliers accept orders only on specific days of the week. For example, if you order on Monday, you will have to wait one day, and if you order on Friday, it will be delayed for four days. It's important to remember that calculating the lead time of an IT procurement project is not always easy, and you should take into account all possible variables to help you make the most informed decision.
When ordering products or services from suppliers, keep in mind that a longer lead time from a vendor means that you must carry more inventory and pay more for logistics. You can reduce the amount of inventory you need by choosing a local supplier. This will reduce the lead time that your business faces. Then, you can use the reduced lead time to better plan your business operations. Improve customer satisfaction, and improve operational workflows.
IT procurement processes should include a process that calculates the lead time of products. In many cases, the lead time is the period from the time an order place until the item is shipped to the customer. For example, if your order is for 500 mobiles, it will take two days to receive the components and two days to assemble them.
CIOs' expectations
They want to maximize capital expenditures by improving communication among all stakeholders. This includes the CIO, the CEO, and the board of directors. This makes it imperative for the CIO to align his or her efforts with the business and board of directors. By fostering alignment between the two, IT can make the most of these investments while meeting the business's expectations for cost-effectiveness.
In addition, CIOs want their decision-makers to have a voice in the decision-making process. Too often, they feel like decision makers are merely checking off boxes and not evaluating the entire process. As such, they recommend that decision-makers be a part of the process so that they get a clearer picture of what the business needs and how they can solve it.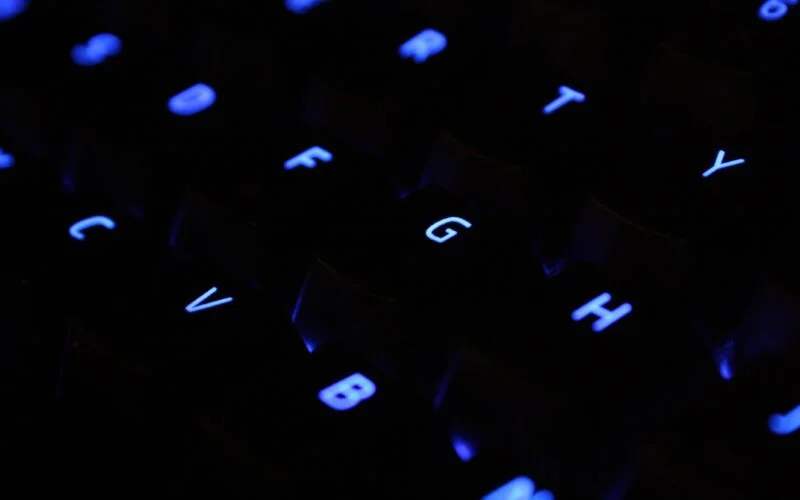 Team redesign workshops
IT procurement team redesign workshops are a great way to gather ideas from all business units, including the technical staff and suppliers. The sessions can also be useful in exploring current technology solutions, mapping business requirements, and estimating deployment costs. After the workshops, organizations can begin the implementation process and pilot new technology. The process should back by due diligence and collaboration with key stakeholders.
To be effective, these workshops should bring together teams from different business units and functions. This will foster collaboration and improve understanding of roles. They can also use to pilot new collaboration approaches, governance models, and performance measures. The teams can collaborate on a specific reengineering component or product. This will give them valuable feedback on their solutions.
Outsourcing
Once you have chosen a vendor, you will need to maintain your relationship with them, including a continuity plan to handle the transition period. While it is not easy to let a business partner take on IT procurement tasks, there are several steps you can take to ensure that the transition is seamless and successful. IT procurement can help you make the most of your IT resources.
When choosing an outsourcing provider, ensure that the goals of the organization and the outsourcing provider align. A strong agreement should focus on metrics that drive long-term savings for both parties. In addition, targets should be clearly defined and measurable. Otherwise, you run the risk of a poorly-managed partnership. An outsourcing provider may focus on quick wins at the expense of quality.
Apart from this, if you want to know about 5 IT Management Tips For Small Businesses then please visit our Tech category