Last Updated on April 13, 2023 by Tabraiz
During the chaos that can accompany a plumbing emergency, such as a significant leak, backup, or flooding within the home, it can be easy to forget the fundamentals of plumbing. This, combined with the fact that no regular maintenance is performed on the plumbing, makes the situation worse. As a viable solution, maintaining your composure and calling an emergency plumbing service in San Diego as soon as possible could save any further damage.
What measures should you exercise first when there is a backup, a jam-up, or a burst pipe? Many homeowners either wouldn't know or, even worse, would attempt a domestic plumbing repair themselves, which would almost always end in disaster. You need to know what kind of plumbing problem you're dealing with and be able to stop it from getting worse before a plumber can get there. To find leaks and broken pipes, you need to recognise where the primary tap is.
Quickly cut off the water supply: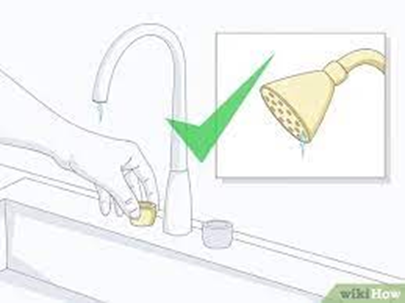 If you experience any plumbing emergency, you need to switch off the water immediately. If the issue is only with one fixture, you should try turning off the valve for that fixture to see if that helps. The majority of this can be found near the bottom of the fixture. By turning off the valve on the fixture, you will be able to reduce the amount of water supplied to the fixture instead of completely cutting off the water supply to the entire house. If you cannot locate the valve, you will need to shut off the main water valve in your home to stop water flow from the main water line.
As soon as you have turned off the primary water valve, it would help if you made sure that any water still in the pipes is directed away from your house. This helps to isolate leaks and limit flooding. In the process, it puts water away from furniture, gadgets, electrical wiring, and other locations that have the potential to be damaged. To achieve this, activate any outdoor fixtures and use your garden hose to remove any surplus water.
You can also consider using the pusher to move the clog just enough to push the water out of your home if there is a little clog. However, it would help if you remembered to avoid using chemical cleaners because they can corrode and deteriorate the pipes in your home. Following these steps relieves pressure from a domestic plumbing system that has been damaged, and the problem is isolated, allowing for a seamless and efficient emergency repair. You also have the option of utilising Emergency Plumbing Service in San Diego.
Avoid using harmful chemicals: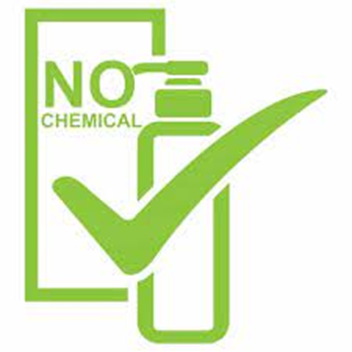 If you are facing difficulty like a clogged drain, you might feel compelled to use a drain cleaner you bought from a plumbing supply store. On the other hand, the use of these cleaners ought to be restricted or even avoided. Even if they help you temporarily, they will not solve the problem. If they are not used correctly, these drain cleaners can even impair your entire pipe, in which case the plumber may no longer be able to solve the issue.
While they might help you temporarily, they will not solve the problem. Therefore, rather than resorting to using chemicals, you should try to identify the issue's primary source and work as quickly as possible to find a solution.
Check the water heater.
Plumbing problems are not limited to leaks, blockages, and backups; they may also occur in heating systems and result in issues with electric or gas lines if a domestic plumbing repair is not performed as quickly and effectively as possible. If there is an emergency, ensure the water heater is turned off, just like you would unplug any other appliances that could start a fire or become overheated. After the main water valve has been turned off, you should turn off the heater to prevent it from overheating and, worse, the chance of an explosion. If you use a heater that operates off of gas, you must ensure that the gas line is turned off first.
Locate any joints or fixtures that are dripping water.
Are you sure there isn't a leak here? To find them, try turning off the water supply at the main valve and seeing which faucet leaks after the water has been turned off. Alternatively, an increase in the amount of money spent on electricity each month is a reliable indicator of a leaking pipe joint. As soon as possible, call your plumber to schedule an inspection and repair appointment, and think about scheduling regular maintenance to avoid such problems in the future.
When you have a plumbing issue, every second matters, so you should prioritise stopping tiny leaks that are easy to spot. Maintain a roll of plumber's tape on hand to secure the leaking fixture or stuff the area with rags and towels. Position a drip bucket directly below any leaking pipes above ground. Because the plumber can immediately handle these temporary remedies, they can help prevent more damage, such as flooding, and speed up the process of repairing residential plumbing.
Call a professional
In the event of a plumbing emergency, the most prudent thing to do is to get in touch with a trained technician instantly. They will not only be able to solve your problem in a timely and effective manner, but they will also be familiar with how to address any potential risks that may emerge. For instance, if there is a problem with a sink or bathtub that is filling up too quickly, a plumber may need to turn off the water supply in order to prevent flooding in your home.
In order to prevent getting hurt while working with potentially harmful substances, such as bleach or caustic soda, the plumber will need to wear protective gear. This is to prevent any potential occurrence of accidents. When you contact a professional, you can have peace of mind knowing that everything will be taken care of on time and that your home will not sustain any harm. Employ a proficient and experienced plumbing guard 24 hours a day, seven days a week from San Diego.
Conclusion
If the leaks happen when you are not around the house, not only will you be wasting water, but the essential items in your home run the risk of being ruined. When you aren't familiar with how to remedy the problem, dealing with a plumbing emergency can be very difficult. If you keep the advice mentioned above, you should have no trouble with a plumbing problem. Tools that will assist you in tackling these crises include a drain snake, rubber gloves, pliers, and seal tapes, among other things. In conclusion, it would be beneficial if you routinely inspected your home to ensure that no impending emergencies are hiding in the crevices of the house. Contact Emergency Plumbing Service in San Diegofor the best support.
Apart from this, if you want to know about The Perfect Way to Prevent and Fix Water Damage in Your Home then please visit our Home improvement category